Reduce Your Operational Costs - Get Best Pricing - Savings On Your Phone And Internet Bills
Bradford Technology simplifies your operations by providing your business with reliable internet and phone services.
Our Services - Top Quality Solutions to Deliver Your Business
Business VoIP Phones
We provide you with a full-featured PBX System that comes with toll-free local, long distance and domestic and international calling, caller ID, voicemail, and call forwarding.
Our applications are built on the most innovating cloud CPaaS (Communications Platform as a Service Provider) customized and tailored for small/mid-size businesses operation maximum and ultimate performance and saving – Driven and powered around comprehensive and thorough strategically designed over guaranteed and solid internet connectivity maximum internet ports setting for QoS & SD-WAN (Ownership of Network Gateway) to cover all Out-The-Box or TurnKey needs.
Cloud Communication Services for Small Businesses
We provide cloud and hybrid communication services to small businesses that are designed to grow with your business and give you the freedom to focus on running your business.
SAAS Optimization at the Edge of the Cloud
The Bradford Cloud-based platform provides a sophisticate approach to Cloud Technology
VoIP phone systems can be very beneficial for small businesses. By integrating voice and data communications, VoIP phone systems can save businesses money while also providing a wealth of features and benefits.
SaaS has changed the way technology is purchased. It has moved from a product focus to a service focus.
Businesses know they need to be more productive, but they don't know how. They've tried different software applications, but they're still not getting the results they want. With Software Optimization, you can get the best of both worlds – the flexibility of the cloud with the control and predictability of on-premise software. With our best practices in place, you can expect to achieve automated processes, increased analyst productivity, and tremendous savings. Software Optimization is the best way to get the most out of your software applications. We provide the control and predictability of on-premise software with the flexibility of the cloud. Our best practices are designed to help you achieve automated processes, increased analyst productivity, and savings.
Managed Service Providers (MSPs) offer an array of services that can be a game-changer for businesses.
I.T. environments are complex and expensive, and can be difficult to manage. Difficulty of finding good I.T. support that is both affordable and effective in today's market. Most businesses don't have the internal resources to manage their IT systems effectively, resulting in wasted time and money. The high costs of IT support that often don't solve the problem the first time, leaving you frustrated and feeling like you're getting nowhere. Bradford Technology's I.T. Managed Service complete is the perfect solution for businesses who want to take advantage of BYOD but don't have the internal resources to manage their IT systems effectively. Our team of experts will work with you to set up your system and take advantage of all the savings that BYOD has to offer!
Monitoring and management of your SD-WAN network. Better network performance, more agility and a lower cost.
Proactive Maintenance
Improved Performance
Custom IT Solutions
Predictable IT Budget
Improved Network Security
Team of IT Experts
Monitoring and management of core network devices. Removing the burden of monitoring and managing critical LAN infrastructure​.
Tremendous savings by LEVERAGING BULK RATE BUYING POWER & CAPITALIZE ON TECHNOLOGY COMPANY RESELLER'S PROMOTIONS–1st MONTH FREE AND NO INSTALLATION COST among all major technology providers.
Bradford Technology will help you save money and grow your business. We offer businesses a wide array of Internet services including broadband Internet delivered wirelessly, dedicated high-speed access services. We focus on the speed and quality of Internet services and commitment to providing excellent customer care. Setting businesses up perfect for Cloud Journey
IoT device has a unique identification number, and when connected to a network, communicates and transfers data seamlessly.
Bring Your Own Device (BYOD)
Bring Your Own Device (BYOD), which refers to employees bringing their personal devices (such as smartphones, laptops, and tablets) into the workplace and using those devices to access their company's data, systems, and applications.
Reduced Costs
Increased Employee Satisfaction & Productivity
Increased Flexibility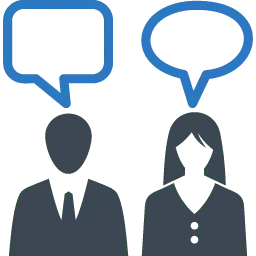 We're More Than A Phone System
Integrate with Business Applications Work smarter, together. Get business-grade integrations for improved productivity and Customer experiences.
Streamline processes and boost productivity from the inside out.
Communications of intelligence. Create better customer relationships with more relevant communication.
Automatic data. Optimize workflows with call logging, reporting, contact sync, and more.
Mobile capabilities. Work on-the-go with our full app integration suite for mobile and desktop.
Contact management. Manage your contacts smarter by integrating with Microsoft 365® and G Suite®.
Personalize your customers' experience one call at a time.
Feeling the churn? Promote loyalty and trust in your business with intuitive customer service integrations.
Real-time data. Access communications information, and customer history automatically in real-time, every time.
Call logging. Capture and organize conversations with always-on technology for smarter, more personalized customer experience management.
Tailor-made responses. Reduce churn and average handle time by integrating.
Easily update call routes as departments and employees change.
Insert recorded promotions into the customer's call path.
Professional Contact Center Never misses a lead by instantly tracking missed calls, viewing call Reports, and displaying real-time metrics to better gauge your department's performance.
DIDs Improve your marketing efforts by ordering telephone numbers for Sales campaigns and accessing Jive's free reporting.
Service Text/SMS Send text messages from the dealership's main number.
Service updates
Appointment reminders
Vehicle pick up notifications.
Sign-up for our News Letter - We provide upfront quotes, 24/7 support, and we'll always be upfront about any potential hardware or software issues before they happen. Just ask any one of our clients!
Stay up to date with us - Stay ahead of the curve