Bradford Technology offers Fortune 500 business technology services and
solutions as a turn-key product solution for small to mid-sized businesses.

Our I.T. solutions and services help accelerate innovation, increase
productivity
Fully Managed Cloud Communications Technology Reseller Partner
Bradford Technology is a proven and trusted cloud computing communications technology reseller partner that enhances small business productivity by providing robust internet connectivity and cloud communications technology (unified communications) solutions for small and medium businesses with complete offerings and efficiency. With our Out-Of-The-Box and TurnKey solutions, we deliver better value for money and a better customer experience to every customer through a white glove and customer-centric approach. We support you from start to finish with deployment and training support. We also provide ongoing support to help resolve any issues.
We see technology driven by demand for cloud services, supported by growing business priorities around omni-channel solutions, enabling communication solutions, and on-demand customer service that secures devices. We successfully partner with a holistic approach and provide a cloud-based CPaaS platform (Communications Platform as a Service). Advantages of cloud computing communication platforms: Unified Communications – Adding voice and video messaging capabilities – Storage and security solutions.
Small Businesses Need A Technology Partner
We're experts in I.T. Support, I.T. Installation, And Networking
We're passionate about making technology work for you and your business. We know that every business is different, so we focus on your unique needs to make sure you get a solution that fits your budget, suits your specific needs, and scales with your growing business.
Quality You Can Trust
At Bradford Technology we take pride in providing the best quality service at the best price. We create relationships with our clients based on continuous communication and transparency, which makes us one of the most trusted I.T. services providers around.
Improve Your Bottom Line w/ our I.T. Services and Solutions
Technology is a huge part of any business – without it you literally cannot function – and it's important to choose a partner who understands the importance of this, who can provide you with expert advice and recommendations, who will provide the best quality service for a competitive price… someone like Bradford Technology!
BUILD SOLUTIONS WITH LEADING CLOUD PLATFORMS
When you're looking for Cloud Computing Technology experts, Bradford Technology is where you go. We have a team of experienced and knowledgeable I.T. specialists that specialize in everything Smart Cloud Technology. We can help your business with the planning, implementation, and management of cloud computing projects. Whether you are planning to move to a private, public or hybrid environment or need to provide I.T. support & services, our experts will translate your needs into a strategic plan & consult on the process.
From data storage to analytics, our cloud solutions cover all your needs. We are constantly growing to meet the demands of our customers who want more cost-effective and flexible ways of doing business. Be it a private cloud solution or a public one, you can count on us to deliver the best service. We are constantly exploring new technologies to stay up-to-date and provide you with the best of the newest possibilities.
We can help you navigate the right path to meeting your business goals and desired outcomes. We have extensive experience in the cloud technologies and can provide advice on the best approach to your project with maximum cost savings.
Leaving Your I.T. Essential Demand's And Need's To US.
Small businesses across the country today, and well into the future, are looking to maintain and leverage their market competitive edge, taking a modern, automated, and proactive approach to measuring their software and hardware update environments to provide overall health and state of technology investments. We have put together a proven road map that helps provide continuous monitoring and data backups for systems under pressure. Bradford Technology has partnered with some of the top cloud and software vendors for the leading architects in cloud computing within the tech industry to perform remote system setup, vulnerability scanning, and VoIP services.
From data storage to analytics, our cloud solutions cover all your needs. We are constantly growing to meet the demands of our customers who want more flexible and cost-effective ways of doing business. Be it a private cloud solution or a public one, you can count on us to deliver the best service. We are constantly exploring new technologies to stay up-to-date and provide you with the best of the newest possibilities.
Reliable internet network built on lightning-fast speeds for all devices. Operate smartphone, computers and smart devices with prioritization and managed traffic
A powerful, cloud computing solution, designed to meet the needs of small and mid-size businesses. Getting the most out of your internet with better performance and lower latency. Take advantage of Bradford Technology's reliable, high-speed internet service for your business, including wireless internet access for employees.
Bradford Technology is your go-to source for cloud computing solutions that are designed specifically for small businesses. We offer a variety of services that are perfect for businesses of all sizes and industries.
SMARTHOME & ALARM SECURITY SOLUTIONS
Integrated Solutions
Automaton
Control
Cut electricity bill at least 40% to 60% - Providing real-time usage of electricity Control
Instant access – Streaming services
Multi-Room Video
Universal remotes control
Easy to access
Voice control
Easily access favorite shows – movies and sports
Solutions
Smart Home Control
Security
Smart Wireless Networks
Wireless Access Point & Mesh Networks
Network Security
Anti-virus
Virtual Private Network (VPN - GeoFence)
Remote Monitoring
Support and Maintenance
Digital Transformation
Maintaining your current I.T. services is an important part of business, but you can't afford to stop there. In order to compete in today's fast-paced world, a company needs to always be looking for ways to improve.
Maintain and leverage your market competitive edge
We make it easy for you to measure software and hardware update environments so that you can maintain a modern and proactive approach to your current IT service. Get peace of mind knowing that we have your back with our comprehensive and integrated IT services.
Measure with the best of them
We use a variety of methods such as scripting, automation, and monitoring tools to ensure accurate data collection, which will give you the information you need to make the right decisions when it comes to maintaining your IT environment.
Peace of mind with comprehensive services
We do all the work for you so that all you have to do is maintain the balance between making improvements while still ensuring continuity of service. Our thoughtfully crafted plans will take into account everything from software updates and upgrades to security patches and more.
.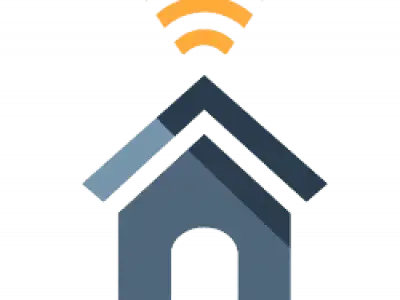 Smart Home & Office Solutions
Smart Homes let you spend more time doing what you love and save 40% to 60% on electric bill.
Bradford Technology transforms regular houses into Smart Homes that you can control with your voice, anytime, anywhere.
Google Smart Home App with Google Assistance
Smart Lighting – Perfect ambiance and increased safety with one-touch control of your lights
Smart Audio
Smart Thermostats (Google Nest) – sophisticated control of music, video, lights, climate and more
(Google Hello Doorbell) Smart Blinds
Maximize convenience, comfort and efficiency with automation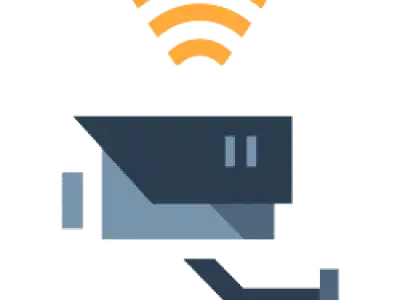 Protection Plug-In Play Door Bell Camera Viewed From Your Phone
Driving cloud technology real-time access – Google Nest & Ring Platform
Notification If Your Garage Left Open
Scenes, Automation and Video Make Life Easy
No Contracts & No Hidden Cost
CONTROL FROM YOUR PHONE
EASY TO USE
WATCH OVER YOUR HOME FROM ANYWHERE
24/7 Monitoring
Cellular Backup
Tamper Protection
Smartphone Control
Home Automation
Live Voice Assist
Live Video Streaming
Cloud Video Storage
Professional Installation
Our Strategy
Bradford Technology increases small and mid-sized business's bottom line by packaging premium services (comprehensive voice, video, and collaboration services) for the best value and optimization.
Our Technology
Bradford Technology is a leading hosted communications provider of choice for a growing number of businesses. We can help you drive your business's productivity and efficiency with our cutting edge communications technology.
Our Solution
Bradford Technology provides trusted integrated turn-key software with affordable and flexible pricing to match your business needs.
Sign-up for our News Letter - We provide upfront quotes, 24/7 support, and we'll always be upfront about any potential hardware or software issues before they happen. Just ask any one of our clients!
Stay up to date with us. Stay ahead of the curve